"Like any other person, Léa had her own strengths, a potential that she alone could tap into, the ability to create something unique, even if on a modest scale, and nobody on earth would detract her from this goal."
Title: The Green and the Red
Author: Armand Chauvel; Elisabeth Lyman (translator)
Publication: 2014
Rating: 2.5/5 stars
CW/TW: N/A
Notes: Vegan Book Club's February group read
---
Vegetarian (and vegan!) characters? Check.
One or two conversions to a veg diet/lifestyle? Check.
Mouthwatering dishes? Check.
Discussions of animal activism? Check.
On the surface, Armand Chauvel's The Green and the Red is a vegetarian's dream, especially if said vegetarian is a fan of romantic comedies, a la You've Got Mail. Instead of an independent bookstore, it's a vegetarian restaurant, but instead of the charming Tom Hanks character, you get a judgmental marketing director of a pork producer.
The Green and the Red has a fascinating plot: Léa is the owner and chef behind La Dame Verte, a vegetarian restaurant in a small town in France. Unfortunately, in this novel, vegetarianism is greatly looked down upon, so her restaurant is struggling massively. In the same town is Nedelec Pork, a popular pork producer and its star employee, Mathieu, the marketing director credited with boosting the business's sales. In an effort to generate more attention and sales, Nedelec Pork hopes to open a pork museum, and the boss, Auguste, has the perfect location in mind, but there's a problem: the space is currently occupied by La Dame Verte. The solution? Mathieu poses as a vegetarian/flexitarian and frequents the fledgling restaurant to attempt to get enough intel to shut it down. However, as he gets to know Léa, the vegetarian diet, and the horrors of the meat industry, he can't help but wonder if his pro-carnivorous views are actually right.
I absolutely loved the premise of this novel. You've Got Mail is one of my favorite movies, and I love a good rom-com. As a result, I thought a vegetarian rom-com could never disappoint me.
Unfortunately, The Green and the Red did.
While reading the book, I couldn't help but feel that something was missing. As a vegan, I wanted to scream every time the non-vegans disparaged vegetarians, despite my still laughing at the phrase "carrot-munching ayatollahs." The omnivores were too dismissive, too angry, too annoyed at vegetarians, simply for existing. Clearly, vegetarians were in the minority in France, especially in the small town of the novel's setting, but everyone acted like the mere presence of a vegetarian in the same vicinity was an insult, a threat. Why?
And honestly, Léa wasn't much better. She was too moderate throughout most of the story, seeming to care more about the health and environmental benefits of a vegetarian diet than, you know, the animal aspect until it benefitted her. By the end of the novel, she didn't seem to grow much. I hoped she would become vegan, as we saw her questioning her decision to consume eggs and dairy at some point. But we also saw her purchase foie gras so she could properly imitate the taste in her vegetarian version. This is something I don't think any vegetarian would do under any circumstances if they were in it for the animals.
Not only that, but Léa, if not outwardly then inwardly, has issues with most of the other vegetarians/vegans in the novel as well. She judges the activists, her vegan assistant, the ethical vegan/former model, and others in the Rennes Vegetarian Society. It seems counterproductive to be so rude regarding people you should be working with.
Léa and Mathieu honestly weren't together much in the novel, nor did they have enough dialogue with each other for me to understand why they were so enamored with each other. In fact, Mathieu's thoughts of Léa were mostly insults. There are many callbacks to conversations and moments between them (or with other characters) that we didn't actually get to read about as they happened, so I didn't see a growing romance or even a friendliness between the two of them, except in their minds after the fact.
With that being said, there were plenty of things I did enjoy. Obviously, I loved the novel's message. Both the author and the translator are vegetarian, and Ashland Creek Press is a vegan-owned publisher, so there was clearly a "go veg!" message there. One of the most important parts of the novel is the hardships that come with owning a veg*an business, so I liked seeing how Léa navigated that: trying to keep the place running, attempting new recipes to draw in the veg-curious, etc. I think the novel showed that struggle very well, and it definitely made me hungry for a lot of the dishes on the menu at La Dame Verte!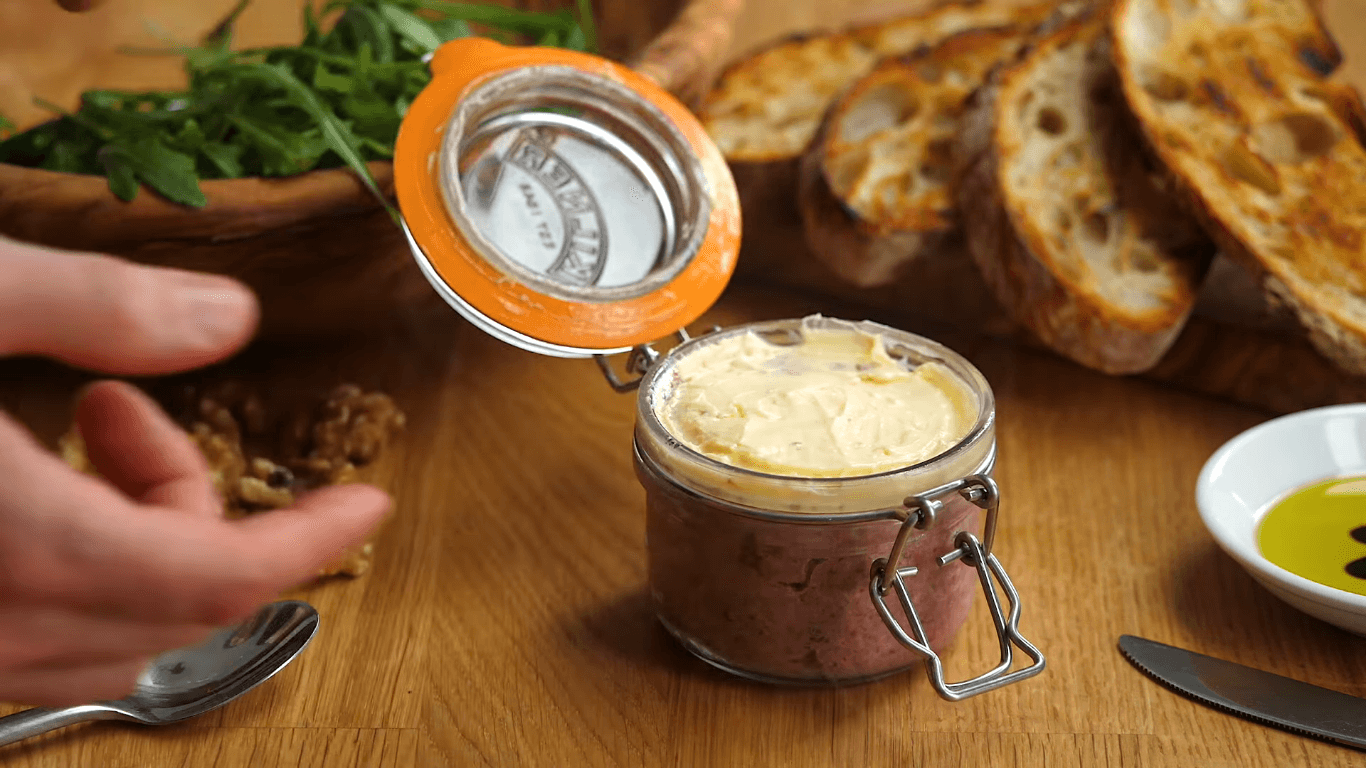 The Green and the Red also did a great job at showing the realities of the meat industry. From going inside Nedelec Pork's own factory farm to expose what really goes on there to all of the health problems these staunchly pro-pork fiends have, Chauvel really knows how to make meat even more unappealing. Combine that with the mention of "deer testicle chewing gum," I know if I wasn't already vegan, I probably would be by the end of the novel. It's also full of great facts and statistics if you're in need of some vegan/vegetarian arguments – though, in the conversations in the novel, they did appear a bit unnatural and stilted.
Overall, there were things about The Green and the Red that were lacking, but if you're looking for veg representation in your books, this is definitely a book to pick up.
---
Psst…are you a vegan brand/business? Are you in need of a writer who can capture your brand's voice and create content sure to resonate with your audience? If you answered "yes," let's talk! I'll help you reach your ideal audience through the power of words.